Greg Motorsports Wins California in the
Dale Dukes Blow 500 Sponsored by Frye Motorsports
GMS has steadly improved over the last eight races with a win last week and currently leading the points, four wins on the season (which GMS has never won 4 in a season) and no DAL awards, he looks to be crusing to his first ever Dream Team Cup following a DAL Horses' Ass award in 2003. With just 59 points and 11 races to go can he pull this feet off. BA Sports (owner Brad Anderson) has won 7 races a Dream Team record for a season but Jimmie Johnson has struggled lately to give GMS the lead.
BA Sports wins his first ever Dream Team Cup at Homestead. Brad Anderson of Letts, Iowa is the owner with Drivers #48 Jimmie Johnson, # 9 Kasey Kahn, and #15 Micheal Waltrip. Whitt Racing won the race at Homestead his first win of the season and Morning Sun Racers takes his second DAL horses Ass Award.
Join in for the CUP This Weekend!
Armadillo 500 at Texas
Sponsored by Piss Ant Motorsports
Nolan Terrill Bonus Race
Battle of the Week - GMS vs PMS
Time for Texas the seventh race of the season. We go there with the tightest Cup challenge ever in Dream Team History. Double D Racing back in the points lead as no team can stay in the lead more than one week. DDR holds just a two point lead over Schlutz Speedworks and Greg Motorsports and Wilson Racing are in third just six points back and Whitt Racing in fifith just 7 back. Just 69 points form first to last. Everyone is still in the chase. In 2003 Morning Sun Racers had a 21 point lead headed into Texas and 143 points from first to last. It was 77 points back to fourth.In 2002 Frye Motorsports had a 12 point lead over Whitt and the point span from 1st to last was 205. In 2001 Double D Racing had the point lead going into Texas that season (he won the Cup in 2001) with a 32 point lead over Greg Motorsports and 146 point spread form first to last. In the first season 2000 Frye Motorsports had the point lead heading into the Armadillo 500 by just two points over Greg Motorsports and it was just 89 points from first to last. Past Winners
Winners DAL Awards
2000 Double D Racing 81 Schlutz Speedworks 34
2001 Stars & Stripes 77 Frye Motorsports 11
2002 Frye Motorsports 80 Tank Wagon Express 13
2003 Frye Motorsports 78 Banana Boat Racing 33
Piss Ant Motorsports (host and sponsor) vs. Greg Motorsports in the battle of the Week. GMS has only beat PMS at Texas Motor Speedway in the last four races in 2002. Last season PMS won by scoring one more point than GMS 51 to 50. Currently these two are at opposite ends of the Cup Standings and GMS two wins on the season.
Wilson Racing Wins the Bristol Bash
Sponsored by Banana Boat Racing
Yes Wilson Racing wins his second race this season after not winning a race all season in 2003, scoring 76 points. Second went to Banana Boat Racing his best finish of the season scoring 69 and pulling him off the bottom of the standings. Third went to Double D Racing with 67 and pulled into a two point lead in the Cup Standings. Tie for fourth with Flecthers Fast ones and Schlutz Speedworks with 62. DAL award to Piss Ant Motorsports his second of the season.
Greg Motorsports Wins Crapshoot 400
Sponsored by BA Sports 3/7/04
GMS wins his second race of the season and his third win at the Vegas Track. GMS scored 71 points as his rival PMS (Piss Ant Motorsports) scored 70 his best outing of the season and first top five finish in 2004 as his Roush power team did well. Back to GMS this put him in a tie at the top of the points with Double D Racing. Third place went to Wilson Racing following his win last week putting him in 4th place in the standings. Morning Sun Racers finished fourth with 59. Rounding out the top five was Wild n Wooly with 56. DAL Award went to Schlutz Speedworks who was the points leader coming into the race as his driver Dale JR. CHOKED. When will Eric learn?
Wilson Racing Wins at the ROCK!
Feb. 23, 2004
Wilson Racing wins his first race of the 2004 season scoring 81 points. This was his first win since Nov. 17th of 2002 thirthy seven race streak with out a win. His team members #40 Sterling Marlin and #42 Jamie McMurray. This was also Wilson Racing's first ever win at Rockingham. Second place was a tie and this also happened to be the battle of the week between Schlutz Speedworks and Frye Motorsports scoring 69. Fourth went to Wild n Wooly with 64 rebounding from Daytona. Rounding out the top five was Banana Boat Racing with 62. BA Sports earned the DAL award with 14 points. No races next week. March 6th Las Vegas Crapshoot 400 sponsored by BA Sports. Stay tuned as we will have a spotlight team of the week starting this week with BA Sports owner Brad Anderson as he sponsors the next race at Vegas and is also included in the BATTLE OF THE WEEK with Whitt Racing.
Hard as a Rock 400 Sponsord by Schlutz Speedworks 2/23/04
1.Wilson Racing 81 $15
2.Frye Motorsports 69
2.Schlutz Speedworks 69
4.Wild n Wooly 64
5.Banana Boat Racing 62
6.Fletchers Fast Ones 61
7.Double D Racing 58
8.Morning Sun Racers 57
9.Whitt Racing 40
10.Piss Ant Motorsports 39
11.Greg Motorsports 30
12.Stars and Stripes 26
13.BA Sports 14
Season Standings after 2 races
1.Frye Motortsports 132
2.Schlutz Speedworks 130
3.Double D Racing 122
4.Whitt Racing 106
5.Banana Boat Racing 103
6.Morning Sun Racers 102
7.Greg Motorsports 101
8.Fletchers Fast Ones 99
9. Wild n Wooly 97
10.Wilson Racing 96
11.Stars & Stripes 78
12.BA Sports 59
13.Piss Ant Motorsports 42
Hard as a Rock 400 at Rockingham
Sponsored by Schlutz Speedworks
Sunday Feb 22 marks the only race at Rockingham this season and it looks to be interesting with the new softer tire. Greg Motorsports goes into next weeks race with the points lead and a 2002 fall race winner at Rockingham in 2002. Whitt Racing 2nd in the standings was last falls race scoring 73. Double D Racing 7 points back of GMS was DAL in 2003 and 2002 looking to do better. Morning Sun Racers won last Feb. race at the Rock. Frye Motorsports has won the other two races at the rock in 2001, and 2002. This race will also be the start of the Battle the Week (BOW) and this weeks battle is Frye Motorsports vs. Schlutz Speedworks. Going back over the previous four season Schlutz Speedworks has never beat Frye Motorsports at this Track 0 for 4. Will this be the season?
Greg Motorsports Wins Daytona!
Greg Motorsports (GMS) wins the Daytona 500 sponsored by Whitt Racing. Scoring 71 points to win and also atop of the Dream Team Standings. GMS has not won a race since Daytona last year, a 35 race losing streak. DAL Champ in 2003 has made a quick turn around but can he hold it. This was GMS's third DAYTONA 500 win in just five seasons. Whitt Racing scored 66 with his new team, Double D Racing finished third with 64, Frye Motorsports scored 63 and rounding out the top five Schlutz Speedworks with 61. Last season's Champion Fletchers Fast Ones stumbled with his #1 pick Ryan Newman scoring 38 finishing 10th. Piss Ant Motorsports breaks an all time scoring low of just 3 points both of his drivers experienced engine problems early. Well PMS it least you know it will get better. GMS also won the Nolan Bonus and Double D Racing won the battle of the CUP Champions.
Fletchers Fast Ones Wins the Cup!
Dream Team Champion in 2003 his first season in the league taking over the Tank Wagon Express Team.
Brian Fletcher owner of Fletchers Fast Ones wins in his first season of Dream Team NASCAR. He took over for the Bankrupt Tank Wagon Express. His team members include, #2 Rusty Wallace (member of last years Dream Team Champion with BBR) #29 Kevin Harvick and bench warmer and always exciting #7 Jimmy Spencer. FFO (Fletchers Fast Ones) started the season out with a fourth place finish at Daytona and followed that with a fifth place finish at Rockingham. By the Texas race FFO moved solidly into fifth place in the standings and at Race #13 at Dover FFO moved into 3rd place and would never fall any lower the rest of the season. August 3, 2003 FFO won his first race, but he would tie with rivial Frye Motorsports with 78 points at the famed Indianapolis Speedway. He moved into second in the standings and closed on the leader BA Sports to trial by just 38 points. The next couple of races he averaged just 45 points back to trial by 50 points. August 24 the Sexmeister 500 at Bristol is a race that would tighten the rest of the season. BA Sports who had lead the standings for the more than three months would stumble and score just 19 points at Bristol. Still in the lead the next race on Labor Day at Darlington by just 6 points BA Sports would again stumble with just 44 points and Morning Sun Racers would regain the points lead he once had in the spring. FFO was just 27 points behind MSR (morining Sun Racers) going into the Richmond Race. A third place finish at Talledega put Fletchers Fast Ones in the point lead as MSR scored 19 at Talledega and lose the lead.
Thirteen point lead for FFO and seven races left. Could rookie FFO win this Cup Title? He would strech his lead to 44 at Kansas with six races to go. Race 31 at Charlotte the next week would move FFO to a 52 point lead after his 19th top five finish (most of any team). Race #32 at Martinsville Morning Sun Racers post a 3rd place finish with 60 points, cutting into FFO point lead back to 44. In the meantime Schlutz Speedworks in third place 90 points back won at Martinsville cutting into his deficit.
Standings after Martinsville Race #32
1.Fletchers Fast Ones
2.Morning Sun Racers -44
3.Schlutz Speedworks -66
Four races left heading to Atlanta in the Gladis 500 Fletchers Fast Ones looked like Rusty and Kevin may be able to hand him the cup, but it wasn't over yet. Sclutz Speedworks would finish 3rd at Atlanta, having just a 48 point deficit, FFO finished 6th and MSR finished 7th. Three races left at Phoenix would shake things up!!!! Schlutz Speedworks scored 75 winning the race and taking over the point lead. MSR scored 65 points and Fletchers Fast Ones scored his first DAL of the year scoring just 21 Points.
Standings after Phoenix just 2 Races Left.
1.Schlutz Speedworks
2.Fletchers Fast Ones -6
3.Morning Sun Racers -9
At Rockingham Flethers Fast Ones scored ten more points than Speedworks taking back the lead by four points and MSR trailed by 9. The final race at Homestead FFO scored 63 eight more than Schlutz to give FFO his first Dream Team Title in his first season. MSR had bad luck in the final race and finished third overall. Congrats to Fletchers Fast Ones.
Schlutz Speedworks 1/4/04
Schlutz Speedworks owner Eric Schlutz of Letts, Iowa just finished his fourth year with DREAM TEAMS and it also was his best. Finishing a career high second in the standings scoring the most points ever by SS and just twelve points back of the Champion. His team consisted of Dale Earnhardt Jr., Jamie McMurray, and Casey Mears. Schlutz Speedworks started the year in Daytona on not such a good note. Twenty-one points and a DAL Finish and 13th in the standings, a common place for this team with the most career DAL awards. The next week didn't get much better 10th at the Rock. Finally race 3 at Vegas SS got his first top five of the season. A fourth place finish at Darlinton put this team in 7th in the standings. Then a strech of 4 races all top five finishes in a row moved SS into fourth place in the standings and as he struggled through the summer months he would maintain his postion. The last race of August on a Saturday Night at Bristol Tennesse in a race sponsored by rival Frye Motorsports. Schlutz Speedworks posted his first win in 2003 and trailed the points leader by just 76 with twelve races to go. In October SS posted his first ever back to back wins at Martinsville and then Charlotte cutting the lead to 66. A win at Phoenix (#4 of the season) and a bad finish by Flecthers Fast Ones put SS in the points lead by six with just two races left. This was the first time Eric has ever led this late in the season. The last time he did lead the standings was after the Daytona Race in 2001. A 11th place 40 point week at Rockingham knocked him back into second. Going into the last race of the season at Homestead SS trialed FFO by just 4 points and only had a three point lead over third place Morning Sun Racers. At Homestead Fletchers Fast Ones was able to hold onto the lead as Schlutz Speedworks finished just twelve behind FFO the second closes point finish in DREAM TEAM HISTORY. Congratatulations on a fine season.
Greg Motorsports Drives to his First Ever DEAD ASS LAST award!
Greg Motorsports (GMS) owner Greg Townsley of Wapello, Iowa won the DAL (dead ass last) Award, his first time ever. GMS Started the season on a high note as he won the Daytona 500 sponsored by Whitt Racing scoring 70 points and winning that race the second time (he won in 2000). But it was all downhill from their. An eleventh place finish at Rockingham, 12th at Vegas, 10th at Atlanta and so on, by May 2 at Rickmond GMS was in last and had scored three DAL's with seven more to come before the season was over. He also lost to PMS in the GMS vs. PMS battle. Greg set new records of Most DAL's in a season (10). Least points scored in a season (1372) an average of 38 points a week. Morning Sun Racers had these records from the 2001 season. GMS scored just 4 top fives (TWE had 3 in 2002). Not a great Season for GMS but PMS didn't beat him by all that much. GMS I'm sure is looking forward to a new team. It's funny last season was his best season and it is the only season he didn't have Dale Jarrett. Also Jeremy Mayfield has now been on three of the four DAL Champion ever crowned.
Fletchers Fast Ones has the first pick for the 2004 in his quest for defending his first Dream Team Title in his Rookie season. Flechers Fast Ones take #12 Ryan Newman for the 2004 season. Following is Schlutz Speedworks who take #8 Dale Earnhardt Jr. for the third season in a row. The third pick Morning Sun Racers choose the 2003 Winston Cup champion #17 Matt Kenseth. Fourth pick to Frye Motorsports who chose #24 Jeff Gordon. The fifth place team Stars & Stripes takes #20 Tony Stewart. The sixth pick goes to Wild n Wooly who chose #97 Kurt Busch. Seventh pick to BA Sports chooses #48 Jimmie Johnson. Eighth pick to Whitt Racing picks #18 Bobby Labonte. Nineth pick by Banana Boat Racing picks #2 Rusty Wallace. Next Pick Double D Racing.
Dream Team Draft 2004
1.Fletcher Fast Ones #12 Ryan Newman
2.Schlutz Speedworks #8 Dale Earnhardt Jr.
3.Morning Sun Racers #17 Matt Kenseth
4.Frye Motorsports #24 Jeff Gordon
5.Stars & Stripes #20 Tony Stewart
6.Wild n Wooly #97 Kurt Busch
7.BA Sports #48 Jimmie Johnson
8.Whitt Racing #18 Bobby Labonte
9.Banana Boat Racing #2 Rusty Wallace
10.Double D Racing #29 Kevin Harvick
11.Wilson Racing #40 Sterling Marlin
12.Piss Ant Motorsports #99 Jeff Burton
13.Greg Motorsports #88 Dale Jarrett
Round 2
14.Greg Motorsports #38 Elliott Sadler
15.Piss Ant Motorsports #6 Mark Martin
16.Wilson Racing #42 Jamie McMurray
17.Double D Racing #5 Terry Labonte
18.Banana Boat Racing #21 Ricky Rudd
19.Whitt Racing #16 Greg Biffle
20. BA Sports #15 Micheal Waltrip
21.Wild n Wooly #25 Brian Vickers
22.Stars & Stripes #31 Robby Gordon
23. Frye Motorsports #0 Ward Burton
24.Morning Sun Racers #10 Scott Riggs
25.Schlutz Speedworks #30 Johnny Sauter
26.Fletchers Fast Ones #77 Brendan Gaugn
Round Three
27.BA Sports #9 Casey Kahn
28.Whitt Racing #22 Scott Wimmer
29.Banana Boat Racing #19 Jeremy Mayfield
30.Double D Racing #41 Casey Mears
31.Wilson Racing #32 Ricky Craven
32.Piss Ant Motorsports #01 Joe Nemacek
33.Greg Motorsports #43 Jeff Green
34.Fletchers Fast Ones #23 Dave Blaney
35.Schlutz Speedworks #4 Kevin Lapage
36.Morning Sun Racers #45 Ken Schrader
37.Frye Motorsports #45 Kyle Petty
38.Stars & Stripes #7 Jimmy Spencer
39.Wild n Wooly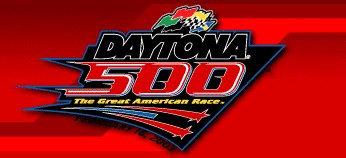 Past Daytona Winners and Losers
2000 Winner Greg Motorsports 86 pts. Track and Race Record
2001 Winner Schlutz Speedworks 82 pts.
2002 Winner Stars & Stripes 77 pts.
2003 Winner Greg Motorsports 70 points
2000 DAL Award Banana Boat Racing 35 pts.
2001 DAL Award Tank Wagon Express 22 pts.
2002 DAL Award Wild n Wooly 5.5 pts. Track and Race Records
2003 DAL Award Schlutz Speedworks 21 pts.
BA Sports
September 24, 2003
BA Sports owner Brad Anderson of Letts, Iowa. Brad works at DA ES RO Angus and is in his first year of Dream Team Racing. BA Sports took the points lead after the Dover race June 1, 2001 the thirteenth race and lead through Race #25 at Bristol. BA Sports has four wins on the season with team members Bobby Labonte, and Micheal Waltrip. With back up driver #01 of Mike Skinner.
Piss Ant Motorsports
January 20, 2003
Piss Ant Motorsports owner Jim Tegner out of Flowermound Texas prepairs to do battle in the up coming months. After some off time and serious consideration PMS chose to take Mark Martin in this years draft, which finished second in points to the champion Tony Stewart. PMS finished 9th in the standings in 2000 and 6th in 2001. He better him self to fifth this season and scoring his most points ever with 4 wins on the season giving him 10 in his career. I like this team he has so far assembled in Mark Martin and Johnny Benson. Benson is in for a top 10 season and Mark Martin if he can maintain his 2002 will make PMS a winner and a royal dumping on GMS.

It's Time for the Armadillo 500 at Texas!!!

Well we have completed six races so far and we now will head to Texas for the Armadillo 500 Sponsored by PMS. With the Nolan Terrill Bonus. We will as always have the GMS vs. PMS Battle at Texas as GMS won in 2005 69 to 44. Last Year BA Sports won the Texas race scoring 78 points and Fletchers Fast Ones won the DAL Award and Track Record with 11 pts. In 2000 Double D Racing scored 81 points in his win, which still is track record. Stars and Stripes won in 2001 and Frye Motorsports won Back to Back in 2002 and 2003. We look for an exciting race.
Armadillo 500 at Texas April 17, 2005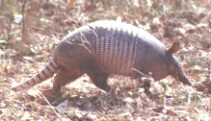 Sponsored by Piss Ant Motorsports
DREAM TEAM NEWS Bristol and Martinsville
Iowa Fantasy Racing League Standings 2004
After 2 races
1.Whitt Racing 189
2.Banana Boat Racing 181
3.Aarons Parrotts 175
4.Schlutz Speedworks 168
5.Becca Motorsports 160
6.Frye Motorsports 152
7.Wild n Wooly 127
8.Wilson Racing 126
9.Bills Angels 119
This Weeks Winner 2/22/04
Becca Motorsports
IOWA FANTASY RACING LEAGUE
2002 FINAL STANDINGS
1.KICK ASS RACING 3138
2.JOHNNY POPPER 3042
3.FLETCHERS FAST ONES 2953
4.FRYE MOTORSPORTS 2926
5.WHITT RACING 2810
6.DENNY'S DEMONS 2803
7.SCHLUTZ SPEEDWORKS 2800
8.BARNES RACING 2780
9.BILLS ANGELS 2772
10.BECCA MOTORSPORTS 2768
11.WILSON RACING 2723
12.BOB HOOPES 2697
13.BANANA BOAT RACING 2685
14.WILD N WOOLY 2580
15.DOUBLE D RACING 2555
Dennys Demons in the Racing Mode!!!!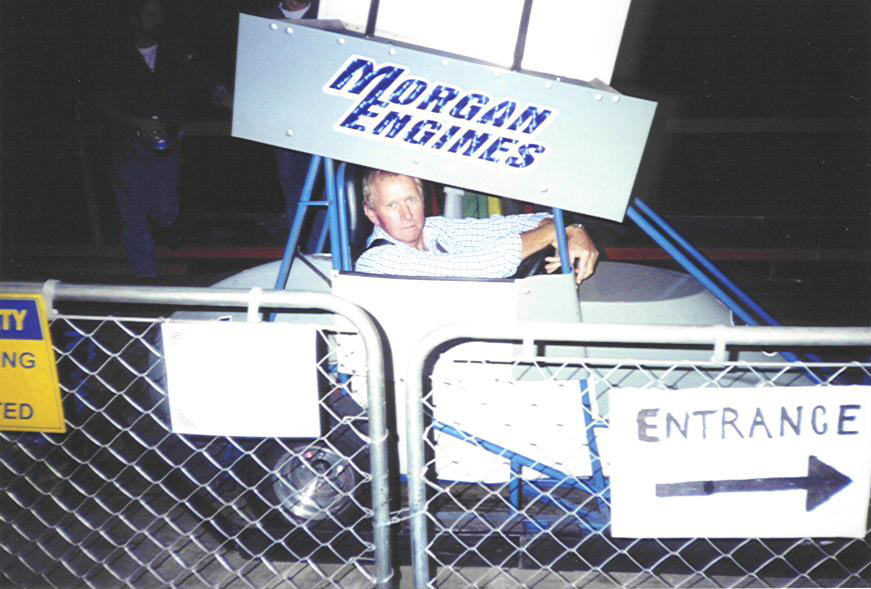 IFRL Records
Most Wins in a Season: Barnes Racing 10 2001
Most DAL's in a Season: Johnny Popper 8 2002
Most Top Fives in a Season: Barnes Racing 21 2001
and Kick Ass Racing 21 in 2002
Most Top Tens in a Season: Johnny Popper 33 in 2002
Most Points in a Season: Kick Ass Racing 3138 in 2002
Career Wins As of 4/1/2002
Barnes Racing 10
Johnny Popper 8
Wild n Wooly 5
Becca Motorsports 5
Fletchers Fast Ones 4
Whitt Racing 3
Banana Boat Racing 2
Bills Angels 2
Double D Racing 1
Schlutz Speedworks 1
Denny s Demons 1